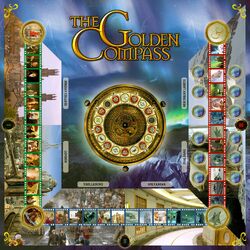 The Golden Compass is a board game published in 2007 around the time of the release of the film of the same name. It was published by Sophisticated Games and involves playing the character of Lyra Silvertongue as she escapes the Magisterium.[1][2] The game was released with a rules book and a box that it is stored in. As well as Lyra, it also includes character pieces for Marisa Coulter and Lord Asriel. The objective of the game is to win the most credits by overcoming particular obstacles.[3]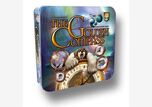 Community content is available under
CC-BY-SA
unless otherwise noted.